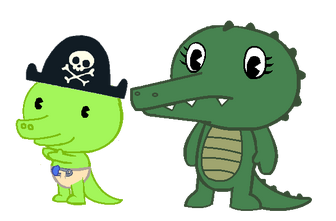 Flim and Sham are a mother and son duo who live close to the beach. Sham is a good mother and tries to take care of Flim the best she can, but Flim oftentimes wanders off and is hard to keep track off. Sham is oftentimes misunderstood and others can think she is a terrible mother but she would never purposely hurt Flim.
For Full Information
Edit
Ad blocker interference detected!
Wikia is a free-to-use site that makes money from advertising. We have a modified experience for viewers using ad blockers

Wikia is not accessible if you've made further modifications. Remove the custom ad blocker rule(s) and the page will load as expected.